This notification was pushed out to users who have the Call of Duty downloaded either iOS or even Android. Check out exactly what the message says under.
About 19 MAY in 2337 ZULU, Coalition SIGINT intercepted flash visitors from AQ areas; command out of Verdansk.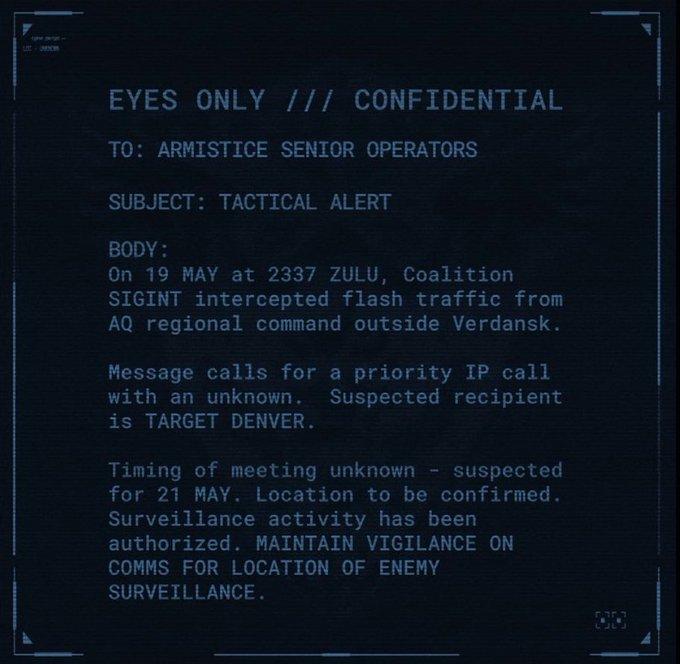 Advertisement
Perhaps this may be related to the bunkers that are currently opening in Warzone or maybe it's related to the Call of Duty 2020 announcement which is reported to be called Call of Duty: Black Ops Cold War? We'll know for sure tomorrow.
What do you want to see announced tomorrow? A new event for Warzone or is it time to finally show or announce this year's Call of Duty? We will make certain to let our readers know what it is, so stay tuned.
Advertisement